Lynne Eizzard at David Keeling Associates talks to Attire Bridal Magazine about the established brand, hilary morgan. First published in Attire Bridal Issue 62, November/December 2017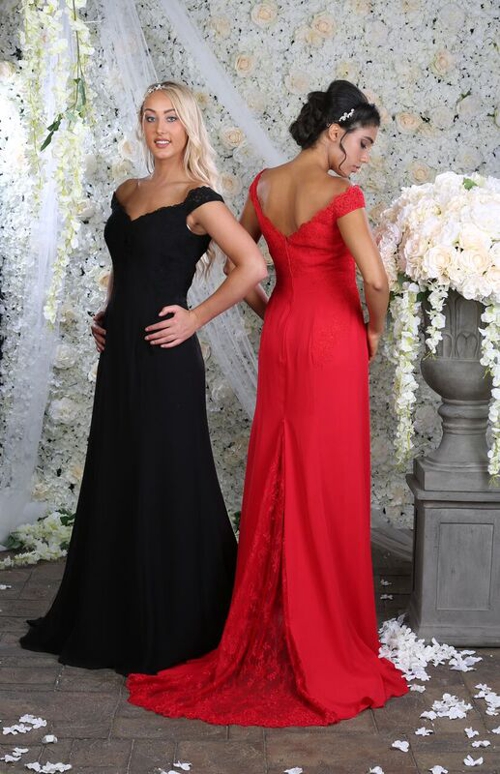 Attire Bridal - Who created the hilary morgan brand and when did the label first launch to bridal retailers?
Lynne Eizzard - Our company started over 20 years ago, and we acquired the hilary morgan label around 10 years ago. The brand itself is very well established and can be traced back to around 1929.
AB – How many stockists do you have and how do you decide which retailers you would like to partner?
LE – We have a network of around 250 stockists that we have built up over time. We don't have set criteria to meet, although it is important the retailers love our designs in order to be able to sell effectively to the bride.
AB – Do you offer retailers a particular area of exclusivity, and do you have a minimum order for new stockists?
LE – We have no minimum order quantities or demands of our stockists, whether they are long-standing partnerships or brand new to the label.
AB – Are there any other territories you are particularly looking to target over the next 12-18 months?
LE – We're always looking to explore new opportunities and are especially keen to expand into Europe.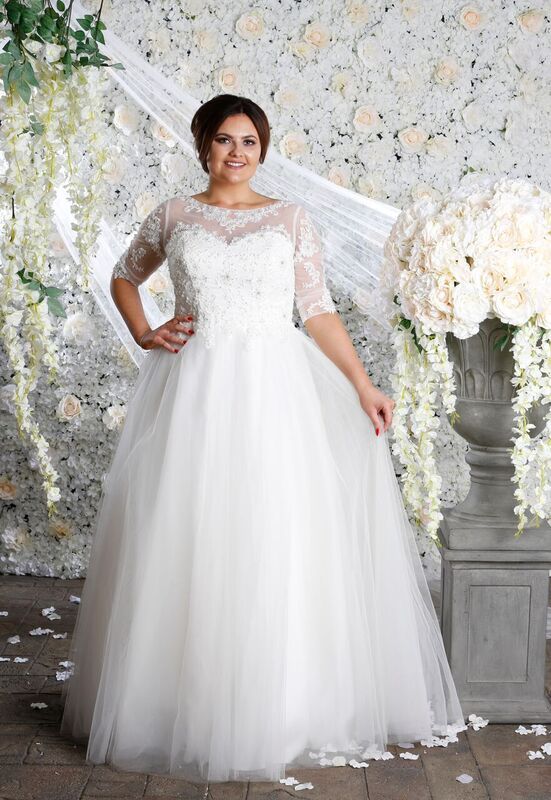 AB – How would you describe the hilary morgan signature style?
LE – We aim to have a dress for every bride, offering all gowns from size 6 to 40 plus at a price point that's realistic for the everyday bride.
AB – How many designs feature in the 2018 collection?
LE – The 2018 collection features about 40 new bridal gowns, featuring in both the regular and the HMP range. The HMP range was designed for the curvier bride. This offers two versions, - regular and then plus 2" on the waist to aid in reducing alteration costs to the bride.
AB – What is the price range of the 2018 bridal collection?
LE – We don't dictate to our retailers the price that they should sell their gowns, but the brand is competitively priced.
AB – Do you have a favourite gown from the new collection?
LE – Personally, my favourite is 20839 – I love it in the red colour.
AB – Where did you hold the photoshoot for the 2018 collection and why? How pleased are you with the shots?
LE – We always conduct our photoshoots in a studio and the 2018 collection was no exception. We love the ideas and the pretty floral backgrounds that the design team created.
AB – Which gown from the 2018 collection do you predict will be the best-seller and why?
LE – At present our HM125 gown is the best seller, with both short and long options. This dress also has an option of a blush underskirt giving a hint of pink.
AB – Which fabrics are predominantly used in the designs?
LE – We-re currently using satin, chiffon, organza and crepe in the 2018 collection.
AB – Aside from bridalwear, what else can hilary morgan offer to its bridal retail partners?
LE – We have brands such as Little People flowergirls to complement the adult gowns, and Warren York International accessories to make the look complete. Our surcharges on larger gowns start at size 30, and all adult bridesmaids can be made with a matching junior for the more grown up teenager.
AB - Can bridal retailers view the designs at any bridal trade fairs over the coming 12 months?
LE – We attend the Bridal Roadshows in Birmingham, Harrogate and Dublin. This gets us close to our customers and we can build up meaningful, long-lasting business relationships at these events. We also have sales agents on the road, who are happy to brig the collection along to a retailer to view. Stockists are also welcome at our offices in Grantham.
AB – How would you like to see the brand grow over the coming years?
LE – We would love to see new stockists taking on the range and we are encouraging our existing stockists to develop the brand with us. We actively encourage our retailer partners to tell us about their expectations, so we can include their ideas within our many ranges.
AB – What type of retailer is hilary morgan most suited to?
LE – Any retailer would benefit from the hilary morgan Brand. It's established, reliable and is well known in the industry.
AB – How does hilary morgan fit with the several other brands in the David Keeling portfolio?
LE – Hilary morgan fits well with the other brands – it complements the Little People brand of childrenswear, which not only produces flowergirls but also has a fantastic range of communion gowns, accessories and shoes. Warren York accessories provides all the bride's finishing touches, such as veils, headdresses, garters, underskirts and then all of this is finally complemented by Shades Shoes.